Latest Fun News

5 Great Ways To Keep The Kids Active This Summer

As parents ourselves we understand that keeping kids entertained during the school break is sometimes a challenge.  Check out our list of activities you can do with your kids.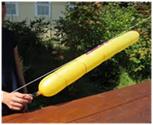 1. Balloon Rockets
Have a blast with a balloon, some string, a straw and tape. Yes, it's science but it's fun.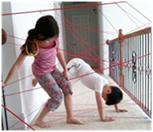 2. Mission Impossible
All you need is some well placed yarn and kids can spend an afternoon building balance, dexterity and patience.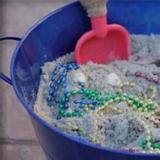 3. Digging for Treasure
A few dollar store jewels buried in a bin full of sand equals hours of fun.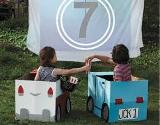 4. Backyard Drive-In
The kids will love building their own cardboard box car and crusin' to the local drive-in (aka. your backyard)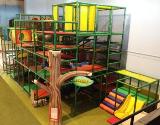 5. Drop in to an Atomic Fun Center Near You
Two words – "Air Conditioning". ..But they also offer a ton of fun and active play 
Can't Miss Summer Snacks for Kids
After a day of Active Play on an Atomic Indoor Play Structure we know that kids have worked up a pretty hearty appetite. So we've listed a few healthy and cool summer snacks to help recharge their energy levels for the next round of play.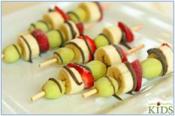 Frozen Fruit Kabobs
Skewer strawberries, banana pieces and grapes (or your child's favorite fruit), drizzle with melted chocolate and freeze. A tasty treat you can feel great about serving.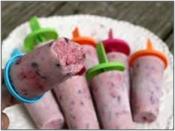 Smoothie Pops
Pour your favorite fruit smoothie into a popsicle mold and freeze. Less expensive than commercial ice pops and taste so good the kids won't even notice the "ice cream truck" drive by.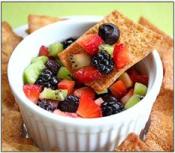 Fruit Salsa
Mix up a selection of your kids favorite fruits and berries and refrigerate. Serve with graham crackers or with healthy cinnamon chips and a dollop of fresh whipped cream. So simple yet tried-and-true.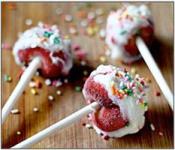 Frozen Yogurt Covered Strawberry Pops
Place a whole strawberry on the end of a popsicle stick, dip it in your kids favorite yogurt flavor, top with sprinkles for style (or coconut or chocolate bits), freeze and enjoy. Looks great and tastes even better.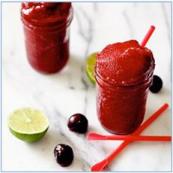 Homemade Cherry Lime Slurpee
Blend 1 pound of partially-frozen cherries, 1/4 cup lime juice, 3 tablespoons of honey and 4 cups of ice until the consistency of a slurpee. Sweet, tangy and oh so refreshing.
10 Great Reasons To Play
We're all about fun at Atomic. Not only do we spend our working days making fun funner. We also play as much as possible during our leisure time. We think there's lots of great reasons to play and they're not all just for kids.
Check out these 10 terrific reasons to play. I'll bet you can you think of many more?
1. Play lays the foundation for literacy. Through play children learn to make and practise new sounds. They try out new vocabulary, on their own or with friends, and exercise their imagination through storytelling.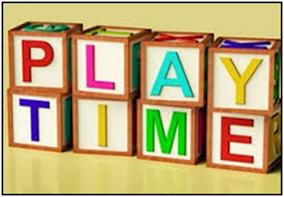 2. Play is learning. Play nurtures development and fulfils an inborn need to learn. Play takes many forms, from shaking a rattle to peek-a-boo to hide-and-seek. Play can be done by a child alone, with another child, in a group or with an adult. 
3. Play encourages adults to communicate with the children in their lives. Adults support play by giving children the opportunity to engage in play, by knowing when not to intervene, and by knowing when to intervene.
4. Play gives children the chance to be spontaneous. You may think your child should be rolling the truck on the ground but that doesn't mean that truck is not equally useful as a stacking toy.
5. Play gives children choice. Having enough toys or activities to choose from will allow children to express themselves.
6. Play gives children space. To practise physical movement, balance and to test their own limits.
7. Play gives adults the chance to learn how to play again. One of the most challenging parts of play is incorporating yourself in it.
8. Play allows adults to learn their child's body language. Knowing when you should incorporate yourself in your child's play is key.
9. Play teaches adults patience and understanding.  If you do choose to join in your child's play make sure that you do not try to take it over and force incorporation of your ultimate learning objectives into their play. Structured adult-led activities have their time and place but remember to allow for time for children to control and decide their own play.
10. Play is fun. Learning to play well, both by themselves and with others, sets children up to be contented and sociable.
Birthday Party Profits
Whether it was back in the old days or nowadays, a Birthday Party for the school aged child is the social event of the year.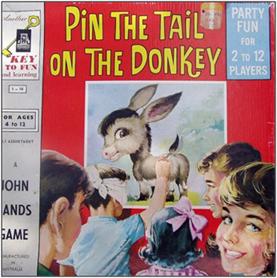 When I was a kid a Birthday Party was basic. We showed up at a friend's house, played pin-the-tail-on-the-donkey, ate cake and went home… and we loved it.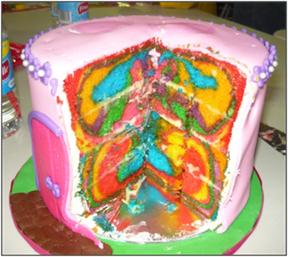 Boy, what we didn't know then. These days there's a myriad of Birthday Party focussed businesses. Offering everything from A to Z; clowns, magicians, crazy cakes and even travelling petting zoos. It's true, I Googled it.
However, many parents can't find enough time in the day or the budget to plan a really great kid's Birthday Party. No wonder Family Entertainment Centers (FEC), Children's Entertainment Centers (CEC) and Indoor Playground businesses offering Birthday Party packages are so popular. It's a winning formula of convenience, cost effectiveness and most important– tons of fun for the birthday child and the whole gang.
Birthday bash venues have tapped into an outstanding revenue source with simple turn-key party solutions. By offering custom invitations, a host to handle the details, refreshments, no clean up and lots of active play, party centered businesses are growing profits by making it easier than ever for families to celebrate.
It's a sure-fire recipe for success when all Mom and Dad have to do is bring a kid and a cake and leave with a smile.
Sneak a View
If you've ever wondered what the inside of a business looks like before even visiting it, then your potential customers probably have too. Now you can offer them a sneak peek with Google Business View– a fun tool that works great for Indoor Fun Centers. We just love the interactive way you can invite potential customers to see all the excitement inside of your Play Center or Indoor Playground, anytime day or night.
Google Business View allows visitors to virtually walk inside your business and enjoy a 360 degree tour of all your Family Entertainment offerings. It engages your customer by giving them an opportunity to interact with your business. As they enter your virtual door they can see your space as you meant it to be seen, inspiring anticipation to visit in person. Potential customers can explore your Atomic Indoor Playground, Toddler Area, Interactive Game Floor, or other great play events first hand. All the creativity put into designing your space, including Branding and Theming, can be appreciated far greater than through just photographs.
Pretty cool tool to help promote your business and engage more customers… and like Atomic, it's another way to "Make Fun Funner!"